Non Ticketed Items You Will Have 30 Days To Pick Up
Prizes Will Not Be Ready For Pick Up Until The Following Business Day After 10 am
Special Circumstances Are When The Prize Is Dated For That Day Or On A Friday For A Show That Weekend. Or If The Prize Will Not Be In-House Until A Specific Date.
Every Consecutive Business Day Office is Open Between 8:30 am and 5:30 pm
Ticketed Items Have Until 5:30pm The Last Business Day Before The Event To Pick Up Their Prize. Please Be Aware Of Holidays.
You Are To Pick Up Your Prize In Person.
If You Cannot Pick Up A Prize In-Person Please Call Promotions At 775-329-9261 To Make Arrangements
All Winners And/Or Their Proxies Must Show Valid Photo Id When Picking Up The Prize.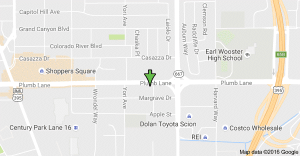 MARCH MADNESS BRACKET CHALLENGE
FROM FRIDAY, MARCH 9, 2018 UP TO MONDAY, APRIL 2, 2018, LOTUS RADIO CORP. WILL CONDUCT THE MARCH MADNESS BRACKET CHALLENGE PROMOTION. NEVADA RESIDENTS 21 YEARS OF AGE OR OLDER WITH VALID / NEVADA / OR GOVERNMENT ISSUED PICTURE ID WILL BE INSTRUCTED TO GO TO WWW.MYRADIOX.COM, WHERE THEY CAN SIGN UP FOR THE MARCH MADNESS BRACKET CHALLENGE HOSTED BY INTERTECH MEDIA. BRACKETS WILL OPEN FOR LISTENER SELECTIONS, AFTER SELECTION SUNDAY, MARCH 11, 2018.
PARTICIPANTS ARE LIMITED TO ONE ENTRY PER EMAIL ADDRESS. PARTICIPANTS WILL SELECT THE WINNER OF EACH MATCH UP, STARTING WITH THE FIRST-ROUND GAMES AND CONTINUING UNTIL THE CHAMPIONSHIP GAME. PARTICIPANTS WILL SELECT THE TOTAL POINTS OF THE FINAL GAME. PARTICIPANTS WILL HAVE FROM SUNDAY, MARCH 11, 2018 UNTIL 8:55 AM ON THURSDAY, MARCH 15, 2018 TO MAKE THEIR BRACKET SELECTIONS. ONCE THE FIRST GAME TIPS OFF, ALL SELECTIONS ARE LOCKED IN AND FINAL. WINNER WILL BE DETERMINED BASED ON THE NUMBER OF POINTS SELECTED FOR THE FINAL GAME ON APRIL 2ND 2018 .IN THE CASE OF A TIE, THE TOTAL POINTS OF THE CHAMPIONSHIP GAME WILL ACT AS THE TIE BREAKER. IF THERE IS STILL A TIE, LOTUS RADIO CORP. WILL HOLD A RANDOM DRAWING TO DETERMINE THE WINNER. WINNER WILL BE NOTIFIED BY EMAIL. LOTUS RADIO CORP. WILL AWARD ONE GRAND PRIZE WINNER IN $3,000 IN CASH AND PRIZES, AS DETERMINED BY INTERTECH MEDIA'S SCORING SYSTEM (FOUND HERE) PRIZES INCLUDE, BUT ARE NOT LIMITED TO A 55" TV PROVIDED BY RC WILLEY, $1,000 GIFT CARD FROM BUTCHER BOY MEATS, $1,000 IN CASH AND A FOUR SOME OF GOLF AT GRIZZLY RANCH GOLF. ALL PRIZES ARE PROVIDED FOR PROMOTIONAL PURPOSES.
PRIZES CANNOT BE TRADED OR REDEEMED FOR CASH. PRIZES ARE NON-TRANSFERRABLE.  ALL WINNERS OF PRIZES OVER $600.00 AND ARE RESPONSIBLE FOR ALL APPLICABLE TAXES INCLUDING FEDERAL INCOME TAX, AND THE PICK UP OR PAID DELIVERY OF PRIZES THAT ARE APPLICABLE FOR DELIVERY. EMPLOYEES AND IMMEDIATE FAMILY MEMBERS OF LOTUS RADIO CORP., RC WILLEY, BUTCHER BOY MEATS AND GRIZZLY RANCH AS WELL AS OTHER NEVADA RADIO STATIONS AND ANY OTHER PARTICIPATING SPONSORS ARE NOT ELIGIBLE TO PLAY OR WIN. NO PURCHASE NECESSARY TO ENTER.
VIPClub Member Login