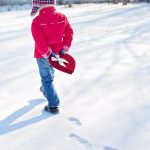 Click below to read the list:
What Nevada City Was Named In National Most Romantic City For VDay List?
Well, If you clicked the link and read the list of most romantic cities for Valentines day Reno ranked….0. Thats right. We didn't even make the cut and I disagree!! Reno and our surrounding cities are full of fun, out of the box, affordable romantic adventures to be had. Obviously any one of our resort casinos offer romantic "staycations" and package deals including spas, night clubs, fancy restaurants, luxury suites, and indulgent desserts. All with the safety of being able to stay put cut loose and not worry about driving.
Here are 5 (I think) romantic things to do for V day or any other date night really and reasons I think we should totally be on that list!!
1. Drive to Virginia City and take and "old timey" photo! Keep each other safe from the "ghosties".
2. Keep it simple with a movie date to either the Galaxy theatre in Sparks (full bar and sweets) or try the Damonte Ranch locale that has recently added those cozy luxury seats built for two. Leave the arm rests up…
3. Bingo!! Every Tuesday Mid-town Wine bar hosts a super fun night of dinner drinks and bingo. So much laughter with such a lovely crowd and Valentines day just happens to fall on a Tuesday this year. That's where I'll be! Definitely an outside of the box date.
4. Need a romantic Reno gift? Why not tickets to a future event? Either a concert or show tickets to one of our many amazing theatres. I recommend the Vagina monologues.
5. How about ice skating at Northstar, stroll downtown Truckee and get some chocolates at Sweets Handmade Candies. Not to mention pretty much anywhere in the beautiful winter wonderland that is Tahoe. If you can't figure out what to do with a cabin, a blanket, a fireplace and a snow drift then I can't help you.
I think Reno is a very romantic city if you just look around and if food is the "universal language of love" then don't even get me started! We shall save the romantic restaurants for another blog.